Do you believe in Omens? Things that make you believe.. in a supernatural power of the nature and how all of a sudden, things tend to be better all of a sudden?
I know I am not making any sense here! But let me try and explain-
Like on some days, you get up feeling good, you know about yourself and about your life in general, and you go sit in your car, turn on the radio and voilà, the radio is playing your favourite songs and you get all the signals green and you actually have a good day! *These little little signs, that make you wonder about the little mysteries in life! They are Omens!* And, yeah for the detail analysis on them, you can go read The Alchemist by Paulo Cohelo *It is my Bible by the way*.
So, like I was saying that sometimes, out of now where, you get signs and things just have to happen.. nothing big maybe, but they do happen.
And, I really believe in these signs- and believe in the power that they have.
So, today, rather a couple of minutes back, I was cleaning my purse, actually shifting my purse *Yeah FINALLY! I have a new
Louis Vuitton
Wallet and a Tribbeca Bag to carry!* And I was also loosing a lot of old bills and papers when I stumbled across this fortune. This little piece of paper came from a fortune cookie that I must have had at a Chinese Restaurant, and for some weird reason it came in my hand! And after reading it, I smiled and realised, that this may really happen in the near future! *Sorry, can't reveal what it said, but it is a GOOD fortune* and as I was smiling thinking about this, I stumbled across another piece of paper, this time is was a 'Letter to an Editor' of some magazine, and for some weird reason I had cut that little note out and kept it... on re reading it I realised why- *That I am going to share with you* and you will also understand why I had kept it for so long, and I never looked at it twice for almost 2-3 years and today, I read it all over again.. this is what it said- *This was in reply to an Article titled "Odd Couples"*
In the arithmetic of a truly living and loving life, one plus one equals everything, and two minus one equals nothing. Find the person who loves you because of your eccentricities, prejudices and differences and not in spite of them and you have found a lover for life. After all, the ultimate test of a relationship is not to disagree but to hold hands. When men and women are able to deal with their individual eccentricities, then love has a chance to blossom. If you decide to love a person with his or her faults, that's not a chance. That's a choice. The joy of married life lies not in finding the perfect person. It is in finding the imperfect person and sharing the perfect dream. We all stumble, each one of us. That is why it is good to go hand in hand.
- Surinder Marwah, Delhi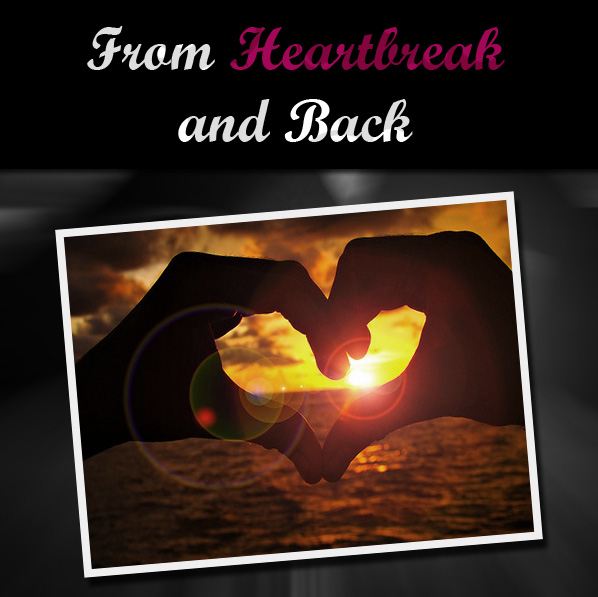 Such a big thing to say, to understand, put so simply for all of us to read and to think. You all know that, boyfriend and I have been going through a rough patch. And, now that he is on his way here, we both are having our share of apprehensions all over again... but when I read this little thing, I re believed in US! In the fact that we are going to try really hard to share that perfect dream with each other!
It is really easy to believe in love, to get broken in love- But it is very difficult to re-believe in what once has been broken, love especially! But, today, I re-believe, I reach out, to touch, to feel, and to have faith, in My love all over again!