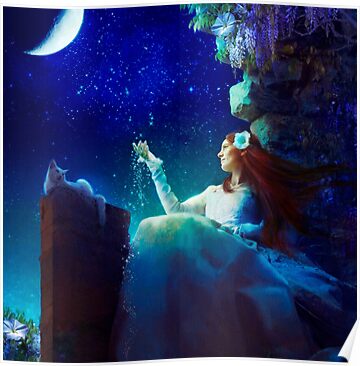 In mood for a conversation,
with the moon,
the friend, confidant and,
so much more...
I see in him, the distance,
that vanishes into thin air,
because it is the same moon,
that You see there,
and I stare here!
I see you in the Moon,
I wish, I could just reach up,
right there..
And touch you!

Oh! how I wish,
I could, close my eyes,
and murmur a wish..
to close this distance between us,
to hold you in my arms,
for each night,
My dear moon, seeing, HIM
in You just doesn't suffice!
In the magic of the moonlight,
when the fairies dance and
love blooms in full might;
My dear Love,
come hold me, sway me..
and take me away, in a new world!